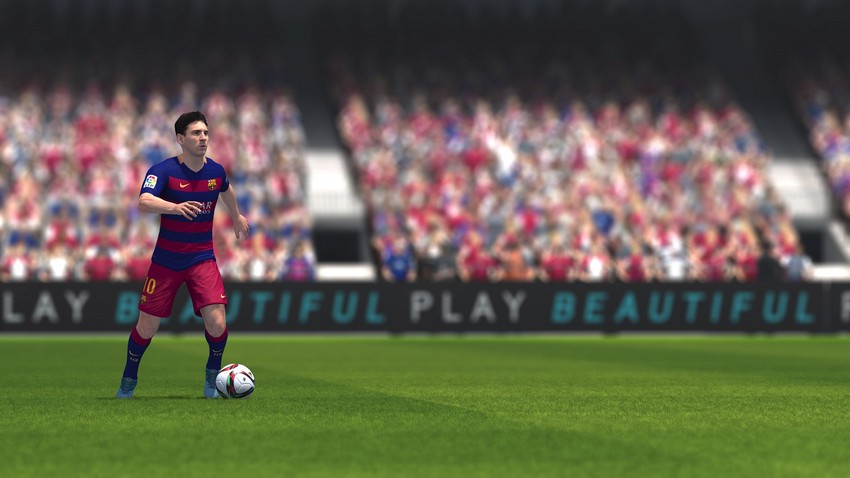 FIFA game series fans are waiting for the newest FIFA 17 version. Even though the official release date is still unknown, there is a certain way to predict it as EA tends to release demo and full game versions in particular time. Let's try to predict when FIFA 17 will be launched.
It is easily noticeable that every year EA launches demo versions of the games two weeks before releasing the full version. In cases when we are talking about bigger games like FIFA series, EA reveals the dates in E3 Conference which usually happens in June-July.
We took a look at the EA game launching history for the past 3 years and predicted the release date of FIFA 17. EA released FIFA 16 full version in September 22 (2015), company launched FIFA 15, FIFA 15 in September 23 (2014) and FIFA 14 also in September 23 (2013). Demo versions were released in this order: demo of FIFA 16 was released in September 8 (2015), demo version of FIFA 15 was launched in September 9 (2015) and demo of FIFA 14 was released in 10th September (2013).
FIFA 17 RELEASE DATE PREDICTION
FIFA 17 Release Date: September 23, 2016
FIFA 16 Full Release: September 22, 2015
FIFA 16 Demo Release: September 8 2015
FIFA 15 Full Release: September 23, 2014
FIFA 15 Demo Release: September 9, 2014
FIFA 14 Full Release: September 23, 2013
FIFA 14 Demo Release: September 10, 2013
A certain pattern is easy to notice. EA releases its FIFA games every year in September so our prediction for the FIFA demo version release date is the first week of September (that would be around September 8, 2016). We predict that full FIFA 17 version will be launched in 22 September (2016), during the third week of the month.
Release date differs for various consoles. Also, it relies on certain regions and time zones. Demo version for all consoles is free to play and demo version for FIFA 17 will be around 5 GB.
Let's try to predict FIFA 17 release date for different consoles. We predict that FIFA 17 game version for Play Station 3 and PS4 will be on 8 in September (demo version) and 23 in September (full version). The game will appear for PC in 8 in September (demo version), 23 in September (full version). Xbox 360 and Xbox One: 10 in September (demo version) and 23 in September (full version). FIFA 17 demo version for Android and iOS will not be available and the full version will be launched 29 in September, 2016.
The official dates for the FIFA 17 launch is still unknown so keep in mind that these are only predictions. Usually the official release dates are updated several months before the game is launched. We will definitely update you on all new dates regarding FIFA 17.