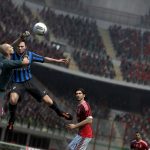 ---
Top 10 Most Wanted Crowd Chants for FIFA 17 Soundtrack
Crowd chants are crucial in FIFA games. FIFA game developers, EA, signed contracts with Fan Groups and music creators to use many well-known crowd chants that we see in football today. Although they have gotten most of the contracts, there are still some remarkable chants missing from the game soundtrack.
We checked what game fans are talking about the most wanted chants in FIFA 17 and made a list of 10 most wanted FIFA 17 chants.
1. Liverpool Crowd – Ring of Fire
This song is sung in the most important games or after a big win. The chorus of "Ring of Fire" is sung by the Kops. This chant could definitely make our FIFA 17 gaming experience even more exciting.
2. Manchester/North/East London – LA LA LA
You definitely heard this – Big Teams screaming for the city and stating – "Our club makes our city proud". It would be nice to have this one in FIFA 17 soundtrack as well.
3. Top of the league/Premier League – You're Having a Laugh
This chant is used when a lower standing team beats the one in the top of the table league. This chant is very popular among Underdog teams.
4. You're nothing special, we lose every week!
Chant is sung by disappointed teams when being below three goals. Dear EA, please, include this song in FIFA 17!
5. We're going to Wembley, now you're gonna believe us and now you're gonna believe us
Semi-finalist chant of FA Cup or the Carling Cup would definitely be a great fit for FIFA 17.
6. Sergio, Sergio…Sergio, Sergio
Mantra of Manchester City fans, sung after Sergio Aguero just scored or needs some motivation for an extra goal.
7. I'm Forever Blowing Bubbles
Chelsea version of "I'm Forever Blowing Bubbles" is going to be included in FIFA 17.
8. We've got Payet
"We've got Payet" is the chant of West Ham United after their main player Payet outstanding performance.
9. Everywhere We Go
Although most of the clubs in The Premier League use this chant, it is still not included in FIFA games. Maybe it is the perfect time to correct this mistake? This crowd chant would be a perfect choice for FIFA 17!
10. We're Premier League
This crowd chant comes along with "Everywhere We Go" by lower division English Teams. It is sung when they have an opportunity to be promoted into Premier League.
Did you find your favorite crowd chant in the list? If you have something to add or just want to express your thoughts on our selected ones, share your ideas in the comments section!