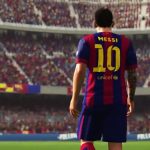 ---
Football Legends to be Included in FIFA 17
EA has been adding football legends to FIFA series each year. It is really great to play with these legendary players in the Ultimate Team and Classic XL. Still, there are many football legends that are not in the game yet.
Let's look at some of them and discuss why they earned to be added to FIFA 17.
1. David Beckham. A football legend who reached excellence in all major leagues: the Premier League of England, La Liga – Spain, MLS – United States and Serie A of Italy. There is no doubt that he truly deserves to be a complete FIFA 17 Legend.
2. Zindine Zidane. This Frenchman is acknowledged as one of the best midfielder in the world. Zidane is well-known for his technique with the ball, alertness and control. Named as the best player in Europe for the last 50 years, Zindine Zidane is worth to be in FIFA 17.
3. Roberto Carlos. This football player is widely recognized for his famous curved free-kick which quickly became the most watched goal online for the past seven years. Carlos is the best wingback in the game and is also very well-known for his contribution to Brazil national team and winning the World Cup. Roberto Carlos would make a strong competitor if added to the upcoming FIFA 17 game.
4. Ronaldinho. It is quite strange that this Brazilian superstar hasn't been added to FIFA Legends yet. Ronaldinho was the FIFA player of the year for two years. He won the World Cup, The Club World Cup, La Liga, Serie A and the Champions League. Ronaldinho is famous for his technique and master tricks. That is why we think that EA is going to add this player in FIFA 17.
5. Thierry Henry. This Frenchman is a legend for such clubs like Arsenal, Monaco, Juventus, Barcelona and French National Team. He is known as a record goal scorer for France. Thierry Henry needs to be included in FIFA 17 as well.
6. Ronaldo. He is acknowledged as Brazil's best footballer after Pele. This phenomenal player won FIFA World Player and Balon'd or for two times. If not included in the upcoming FIFA 17 game, Ronaldo should at least get a 95 rated card in FUT.
7. Cafu. Brazilian football star played for clubs like Roma, Milan in Europe and San Paulo in Brazil. Cafu won three world cups and is considered as one of the best Brazilian football players to be playing in Europe. So he really should be included in FIFA 17 Legends.
Who would you add? Maybe we missed someone? Leave your comment below!