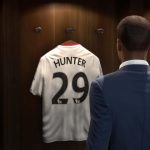 ---
FIFA 17 Out Now on EA/Origin Access, Four Days Before Launch
EA's FIFA 17 doesn't officially come out until Tuesday, September 27, but some Xbox One and PC owners can play it right now. The professional soccer game was added to EA/Origin Access today.
Everyone with a subscription ($5/month or $30/year) can now play the full game, though only for 10 hours. The clock runs while the game is open, so be sure to close it when you're not playing. Additionally, all progress from the EA/Origin Access version carries forward to the full game when it comes out. On top of that, EA/Origin Access members save 10 percent, so they can get the game for $54 instead of $60.
You don't need an EA Access membership to play FIFA 17 right now, however, as a demo for the game is available too across all platforms.
In other news about the game, Iceland's men's national team won't be in the game in the wake of a reported pay dispute with EA Sports. You may recall that Iceland had an incredible run at the Euro 2016 event, making it all the way to the quarterfinals.