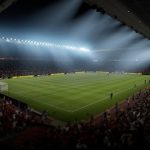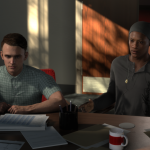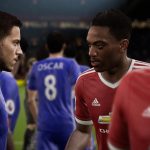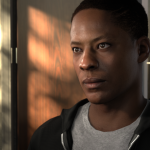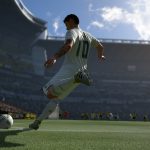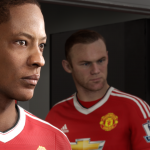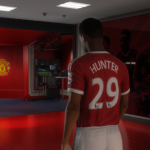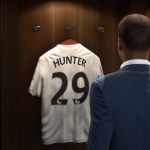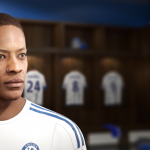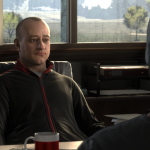 ---
FIFA 17 Story Mode Let's Players Experience the Journey to Recognition
FIFA 17, the newest addition to legendary FIFA games, will have lots of changes that will include new story mode, a long-in-the-works shift to an entirely new engine and finally – fixed throw-ins. As we all know, FIFA is a game that thrives on its moment-to-moment gameplay. FIFA 16 had heavy updates to the core mechanics and as we can see, playing FIFA 17 for the very first few hours, it will be massive once again.
That is how the things are done in FIFA – different updates and new features are in continual development and with each game addition the ones that are ready to go are introduced to the fans. One of such long term projects that are coming to actualization this year is the shift to Frostbite, EA's flagship game engine that is used by DICE's Battlefield series.
It is still hard to tell what extra opportunities this will bring to FIFA 17 gameplay. As senior producer Nick Channon said, there will be overall changes in the game atmosphere and drama and surely bring the scope for partnership with DICE and other EA studios using the same technique. At the moment, the main focus is on developing presentation.
As Nick Channon declares, Frostbit is the key in bringing FIFA 17's new story mode to the game. The newest feature in FIFA 17 – The Journey – is a narrative game mode that tells a story of a young player Alex Hunter who is taking his journey into the Premier League. However, it is still not easy to understand why EA invested so much into a single-player mode as FIFA's most successful and profitable is Ultimate Team mode. FIFA 17's senior producer Nick Channon answers simply: "People have asked for it". He also adds that his team overlooked current line-up of modes as development on the upcoming FIFA 17 began. Nick Channon sums up "What do we feel we could do to add to FIFA that would have impact that would feel different and new? The gap was narrative."
In the newest FIFA 17 story mode, "The Journey" you can play both on and off the field as a young striker Alex Hunter. Alex is developing as a professional player: he interacts with other players and coaches and eventually he grows as a player with gained and improving traits and abilities. The player is also given tasks to complete during matches (which are quite similar to the existing FIFA's Pro mode) and the way you play is very important to your career. For example, if you play badly, you may be asked to show up in the coach's office. And if you get yourself sent off, you will be in the line for a serious conversation about discipline. We must admit that the dramatic framework in FIFA 17 is exceptionally effective.
In the section that we got an opportunity to play, Alex Hunter was making his first-team-debut on the bench together with Gareth Walker in the starting line-up. In the moment of our pre-kickoff exchange we decided to select the most supportive dialogue that was possible ("Score one for me!") and Gareth responds "It's time to make my mark." That made us quite nervous and hungry for triumph as well.
It is declared that "The Journey" was created to fill a gap and Nick Channon together with his team should and surely are well aware that gameplay is still the crucial element in any FIFA game. And as Nick Channon says himself, without it you simply don't have a game.
One of the main changes in this year's upcoming FIFA 17 game is set pieces. These have been awaited to be rebuilt for quite a long time. And this is really necessary work, beginning with fixed throw-ins. The newest changes in FIFA 17 allow you to take a couple of paces in any direction on the touch line and make throws to fool defenders. It makes the game even more realistic and allows the team better abilities in keeping the ball.
Another big change is that FIFA 17 is being developed on EA's Frostbite engine for the very first time. This is really satisfying as there is even more precision and abilities to whip satisfying crosses into the near post looking for nasty flick-on header.
There are changes in Free kicks and penalties also in FIFA 17. When a player takes a free kicks camera stays low and over the shoulder of the player which gives a better view. Penalties now are more like little moments of play rather than a timed button press as now you have more control when your player approach the ball.
As these set-piece updates are apart from the rest of the FIFA gameplay, there are some changes that are made for its heart also. This strategy improves the game throughout the years and with any game addition it introduces some new changes without ruining what has been made earlier. So the gameplay of FIFA 17 has been reconstructed, introducing more free-will physics into player interplay. Now when players come together around or over the ball you can pressure a player by simply pressing L2. In the previous FIFA game, FIFA 16, this combination was used for slowing down the play and turning away from defenders while now pressing L2 would get your player ready or into physical battle.
One thing never changes – it always feels quite strange to play a newest FIFA addition for the very first time. Usually some updates seem to click immediately while for some other ones you may need more time. For example, while playing FIFA 17 the ball often felt stuck under our player feet and he was quite struggling to beat defenders and that really tells how big the changes in physical play are. However, you will definitely enjoy the new opportunities of play: being able to challenge keepers in 50/50 physically, stepping across players for blocking, over-the-ball tackles and many more.
There are also some other changes in FIFA 17 but they are so embedded that we are still not sure if they exist. Nick Channon told about an "Active intelligence system" which is an update that tells FIFA how to play soccer with all 22 players at one time. The system not only tells players what place to take at any time, it also has a better knowledge of what space is useful for any player to make curved or angled attacking runs. And that surely gives more realism to the FIFA 17 game.
There are also some other changes in FIFA 17 that hasn't been mentioned yet. To name a few, the precision pass modifier now works with keeper kicks and throws, a timed second tap of the shoot button when running on goal and pre-match tutorials now including two-player mini-games. All of these changes lead to the improved FIFA game presentation and wider scope. The new story mode that is added to FIFA 17 might seem quite flat but it surely adds some drama to the game. And not to mention other bigger or smaller improvements that EA made to make FIFA a better soccer game each year.