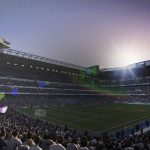 ---
Fans demand San Marino team to be added in FIFA 17
San Marino team had no wins in any competitive match for the last 26 years and their last official win was registered in 2004 during a friendly match against Liechtenstein. However, a group of fans demands The Republic of San Marino to be available in FIFA 17.
Fans have created a social campaign, leading with the hashtag #SanMarinoEnElFIFA17 which already gained lots of attention from San Marino residents. Supporters of the idea have also created a petition on change.org. They already collected about 300 signatures and are willing to draw attention of FIFA developers EA Sports.
After all, it is very unlikely that EA Sports will add San Marino national team in FIFA 17 as it doesn't belong to the region where EA wants to increase sales the most.
What is your opinion about it? Would you agree to add San Marino to FIFA 17?